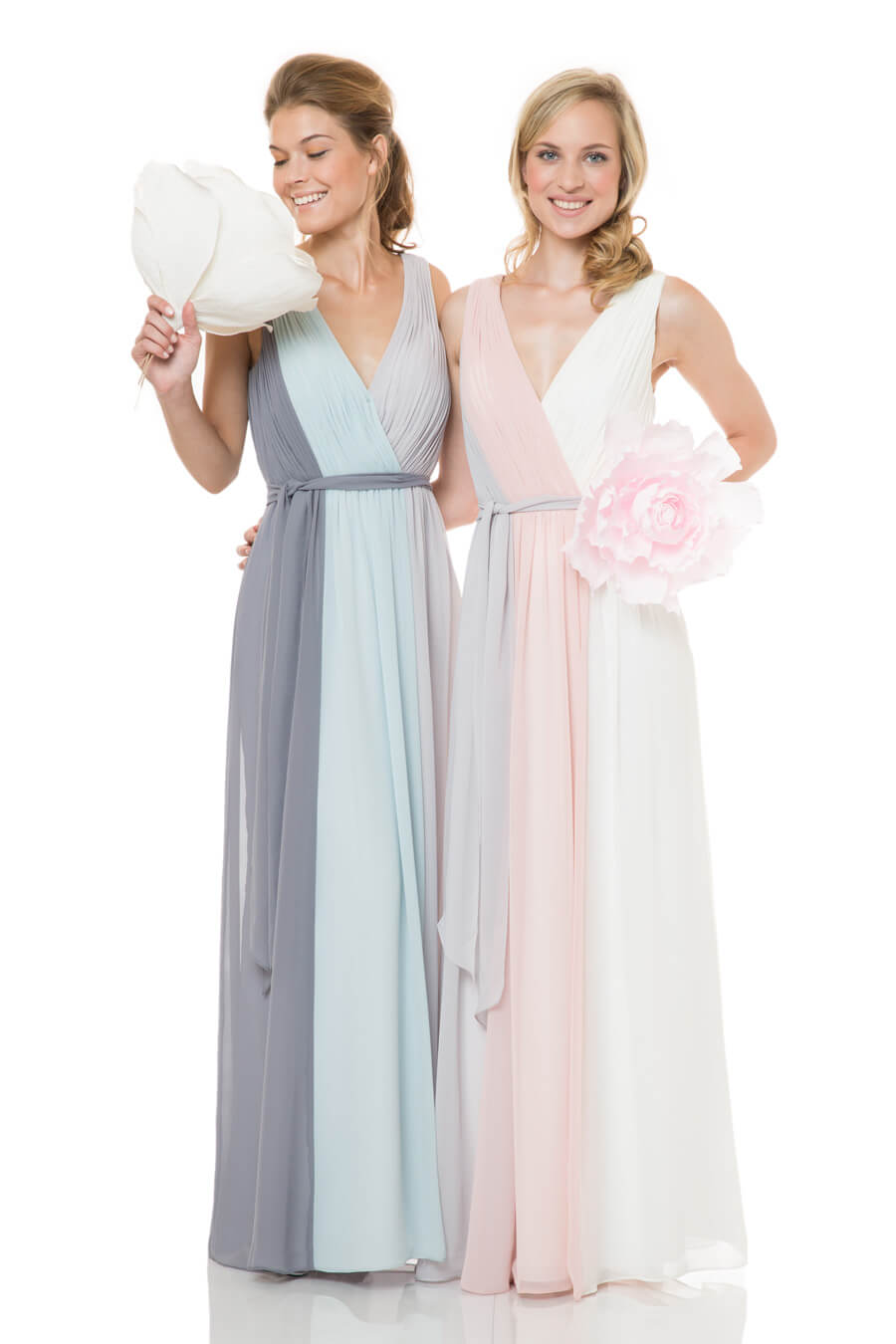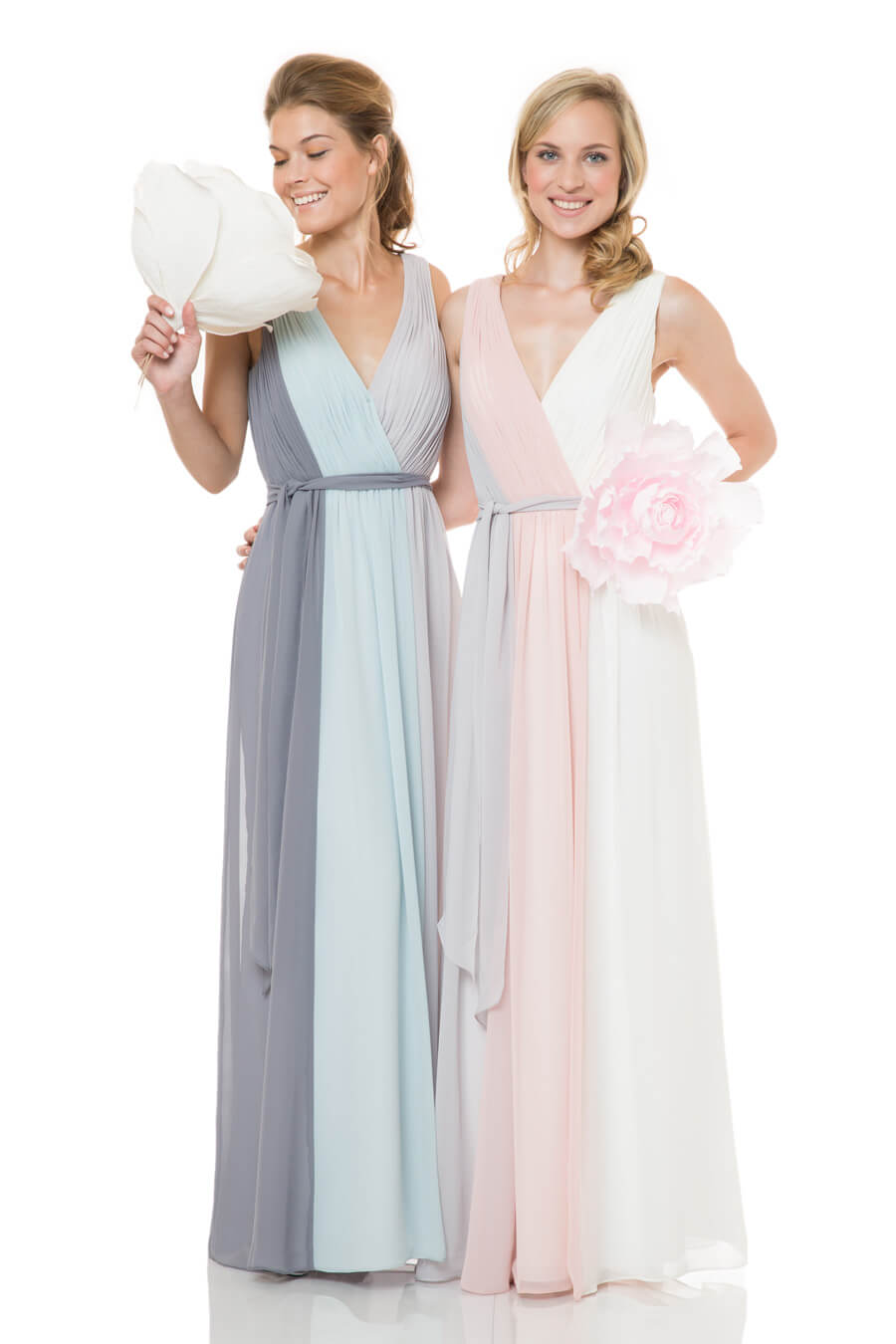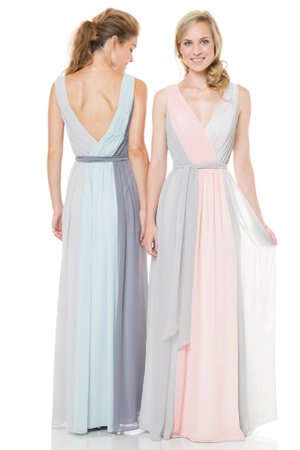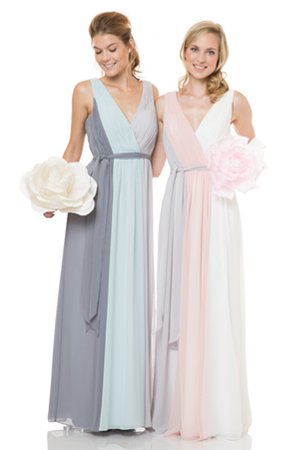 STYLE: 1501
V-Neck, natural waist shirred gown. Available Three-tone, Two Tone or Solid.
Sizes:
Fabric:
Necklines:
Silhouettes:
Color:
0-26
Bella Chiffon
V-Neck

Color:
Part 1 - Right Panel (Belt will always match)
Part 3 - Left Panel (Lining will always match left panel)
Barijay Bridesmaids Products Hundreds of different styles and color combination bridesmaids dresses to choose from.