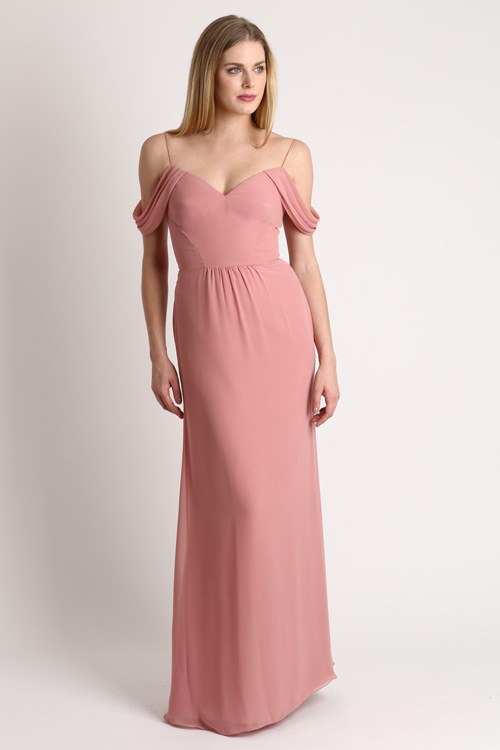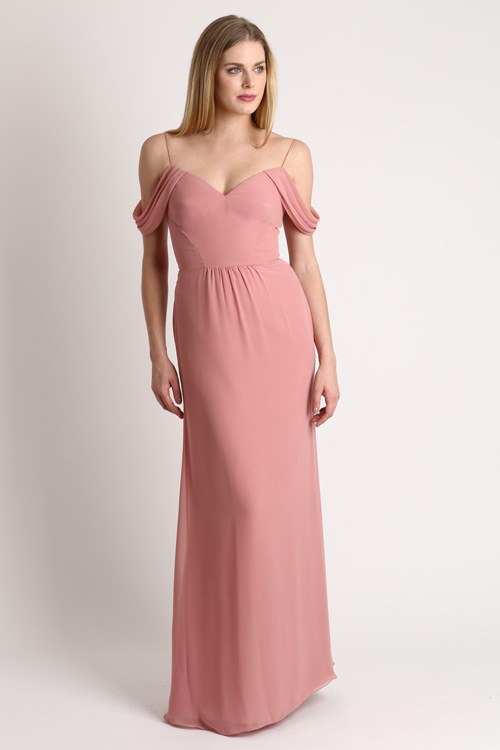 Khloe Jaymes Style Abby
Khloe Jaymes
Your wedding party will love wearing the Abby. The shoulder drapes and spaghetti strap make it a very romantic dress for this very special day.
Modified V-neck with spaghetti straps and shoulder drapes.
Fit and flare skirt with subtle gathering at waist.
Sizes:
Fabric:
Necklines:
Silhouettes:
Color:
0-26W
Chiffon/ Stretch Lining
V-Neck

Color:
Dress Color:

Barijay Khloe Jaymes Products Hundreds of different styles and color combination bridesmaids dresses to choose from.