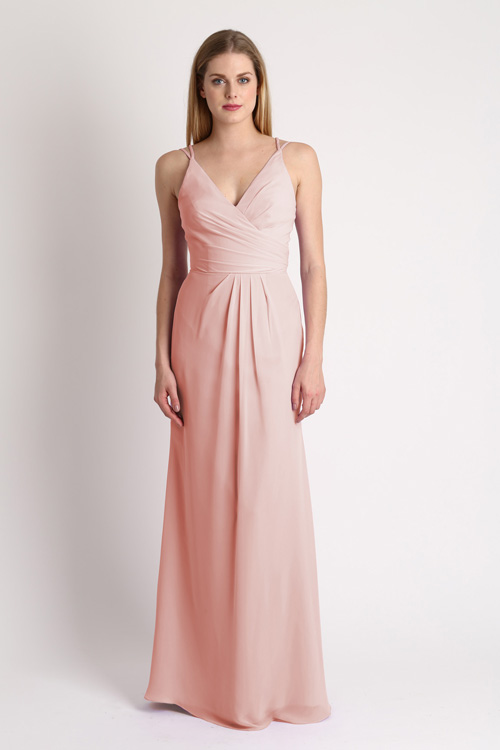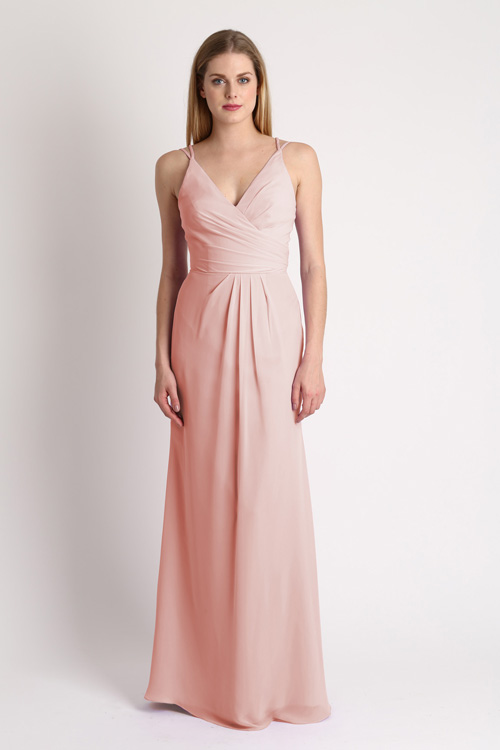 Khloe Jaymes Style Anabel
Khloe Jaymes
The Anabel's faux wrap is the perfect attire for a wedding or evening affair. The double straps add a modern twist while the slim fit skirt with stretch lining allows you to comfortably dance all night long.
Faux wrap pleated V-neck with double spaghetti straps. Slim fit skirt with light gathering.
Sizes:
Fabric:
Necklines:
Silhouettes:
Color:
0-26W
Chiffon/ Stretch Lining
V-Neck

Color:
Dress Color:

Barijay Khloe Jaymes Products Hundreds of different styles and color combination bridesmaids dresses to choose from.