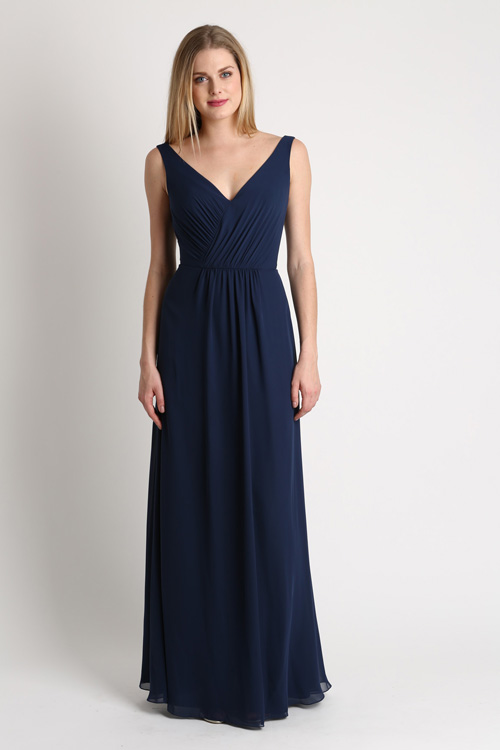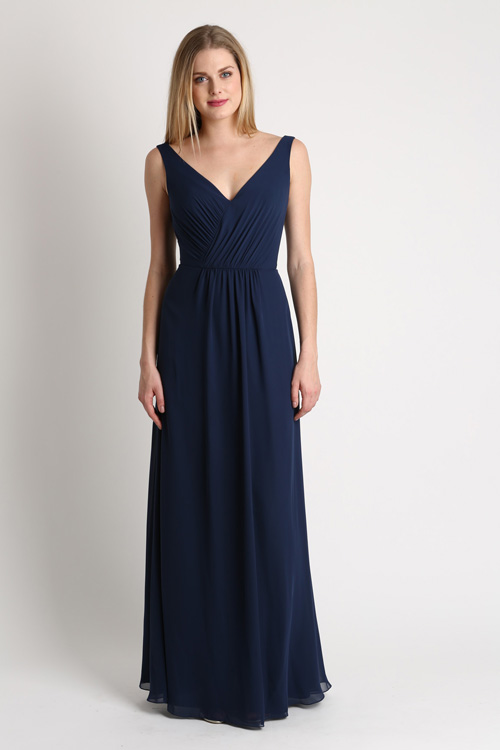 Khloe Jaymes Style April
Khloe Jaymes
April's V-neck pleated bodice with pleated skirt will make you look as good as you feel. The stretch jersey lining along with the pleats gives an easy and comfortable fit for all body types.
V-neck bodice with crossover pleats. Pleated A-line skirt.
Sizes:
Fabric:
Necklines:
Silhouettes:
Color:
0-26W
Chiffon/ Stretch Lining
V-Neck
A-line
Color:
Dress Color:

Barijay Khloe Jaymes Products Hundreds of different styles and color combination bridesmaids dresses to choose from.