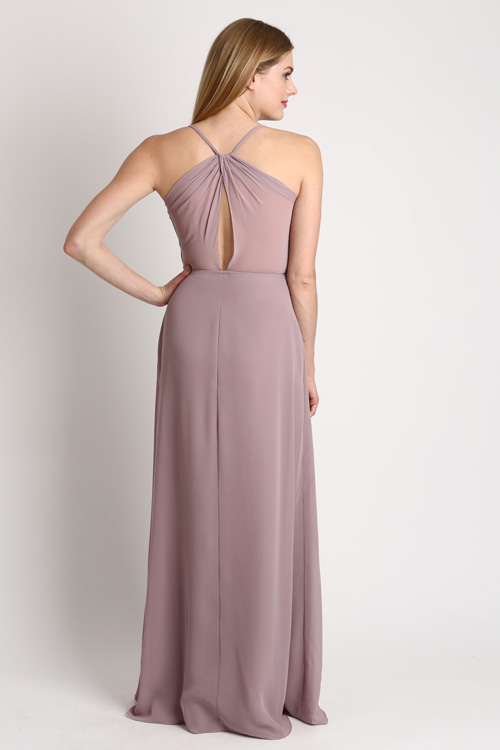 Khloe Jaymes Style Ashton
Khloe Jaymes
The Ashton is both elegant and chic. The front spaghetti straps loop through sheer panels in the back creating an interesting back with a keyhole. The lining is made of stretch jersey which makes the dress comfortable and easy to wear.
Modified V-neck with spaghetti straps and slight blouson bodice. Sheer chiffon panels create keyhole back.
Sizes:
Fabric:
Necklines:
Silhouettes:
Color:
0-26W
Chiffon/ Stretch Lining
Spaghetti Strap,V-Neck

Color:
Dress Color:

Barijay Khloe Jaymes Products Hundreds of different styles and color combination bridesmaids dresses to choose from.