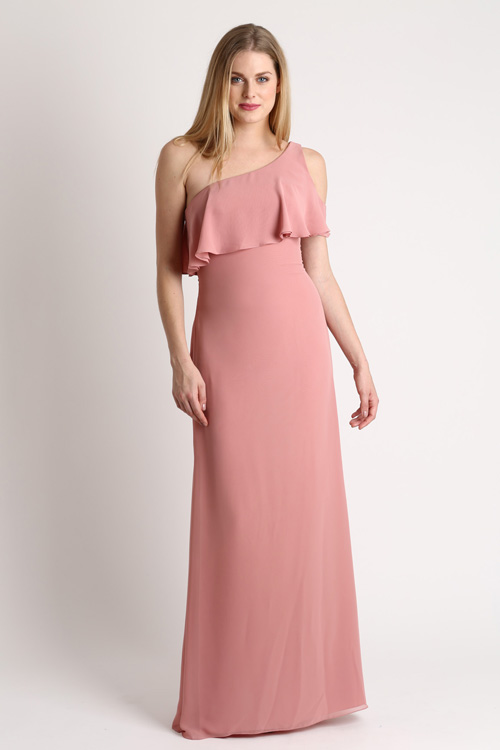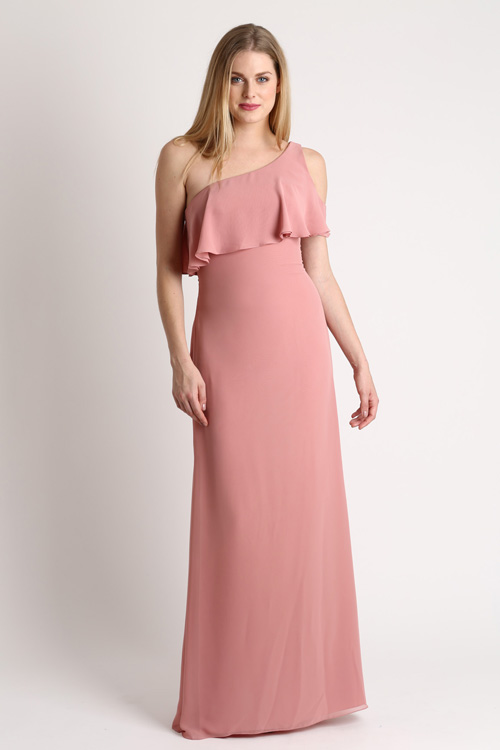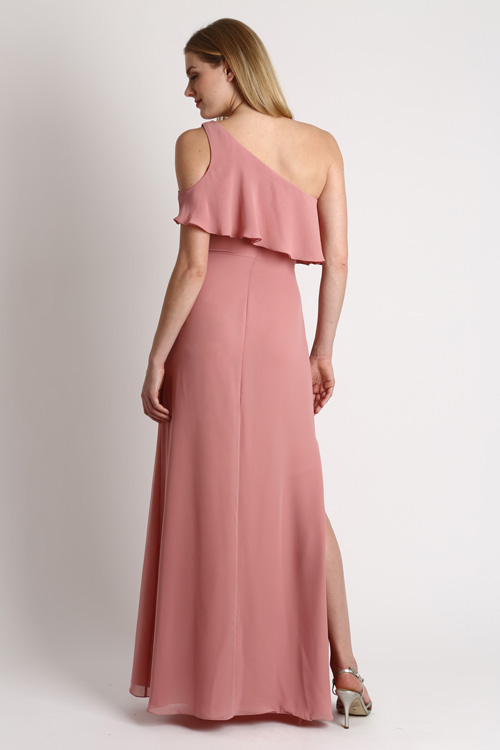 Khloe Jaymes Style Ava
Khloe Jaymes
Be sure to give your friends the cold shoulder in the Ava. It is a modern version of the traditional one shoulder dress with a slim bodice and a side slit. The stretch jersey lining makes for a great fit and is very comfortable.
One shoulder with asymmetrical ruffle and cold shoulder cut out.
Sizes:
Fabric:
Necklines:
Silhouettes:
Color:
0-26W
Chiffon/ Stretch Lining
One Shoulder

Color:
Dress Color:

Barijay Khloe Jaymes Products Hundreds of different styles and color combination bridesmaids dresses to choose from.